Phoenix Rising | LUSH Review
Hayley Booth / SUPERH4YLS
PHOENIX RISING
I picked up this lush product and was pleasantly surprised.
When I first smelt it, It was very strong and you got an overpowering wiff of spice.
Once it settled in the bath though, the smell calmed down and it was just a soft cinnamon.
The first colour to come out is purple (kind of obvious due to the pictures) and then a lovely green colour comes out. This make's the bath a mist of different colours!
This bath bomb is said to have a blend of Cocoa and Shea butters in it so when you come out of the bath, your skin is left feeling very soft. This is in fact the case and as I went in the bath in great need of relaxation (after Boxercise) this bath bomb was just the right choice.
As for the glitter, as you can see a lot on the actual bath bomb before it had made contact with water and when you pick it up, your fingers get glittery - it was rather disappointing.
I didn't notice ANY glitter in the bath. I was expecting slightly more, but then again I don't to come out of the bath looking like Joey Essex.
(If you didn't understand that reference - )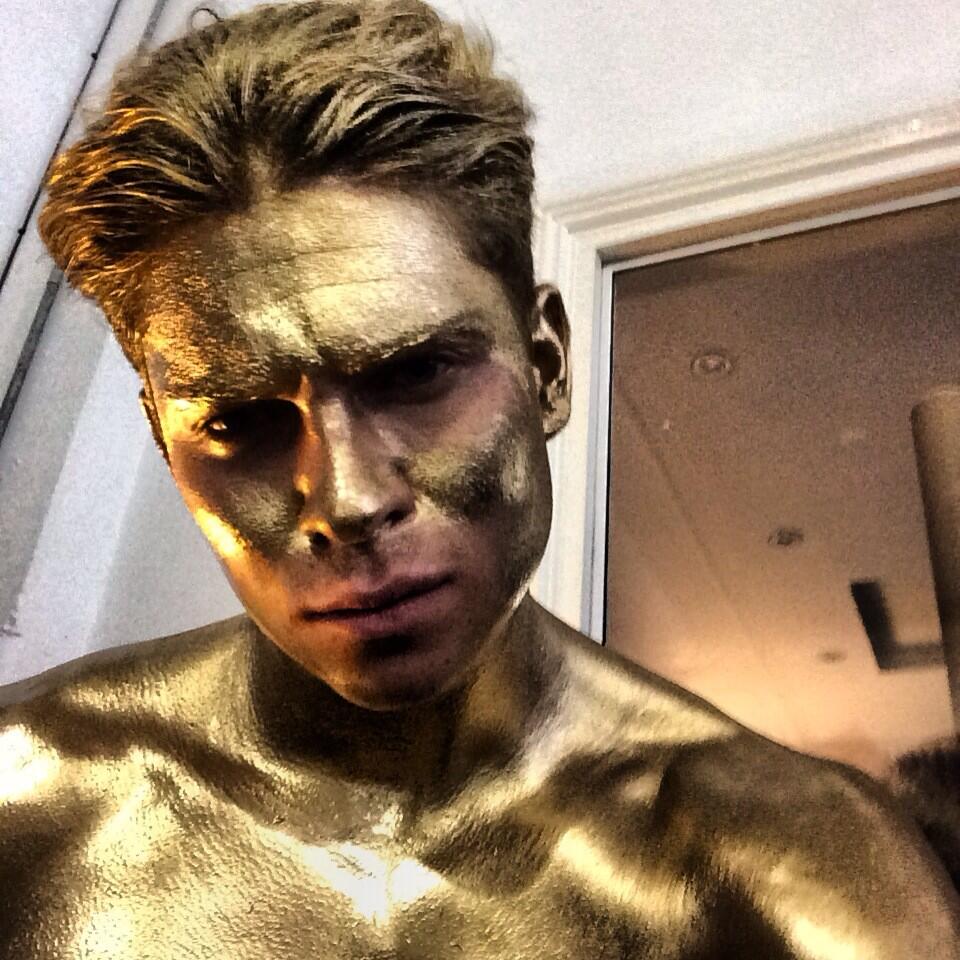 I also looked at other people's reviews of this product and many said they had purple staining on either their hair (if light coloured) or on their skin and that transferred onto towels.
I didn't get any of this but I can see how this would be a big problem, it's definitely not what you want from a bath bomb.
Overall, I do think this is a great bath bomb to use after a stressful day but I don't think it's quite worth the hype!